SIC Systems streamline your building process. Our Engineered Steel and EPS systems arrive precut for faster, easier and better installation. You save time, energy and money.
President and Founder
Even a new business has history.

It's People. Our founder, Mark Cunningham, is an original developer of the Polycore Building System, and a founder of Polycore Canada Inc. (2003) which brought this type of structural insulation to the builder market. Mark also founded EPS Molders Inc. (2008), which grew into a volume supplier of standard insulation products to wholesalers and supply chains. With structural insulation products being pushed to the back of that business, Mark created SI Construction Systems Ltd. (2016) to once again fully focus on  innovative, cost-effective, and code surpassing solutions for residential, multi-family, and commercial projects.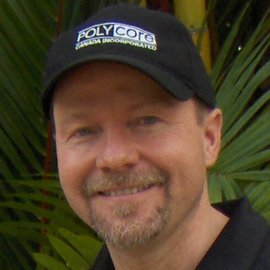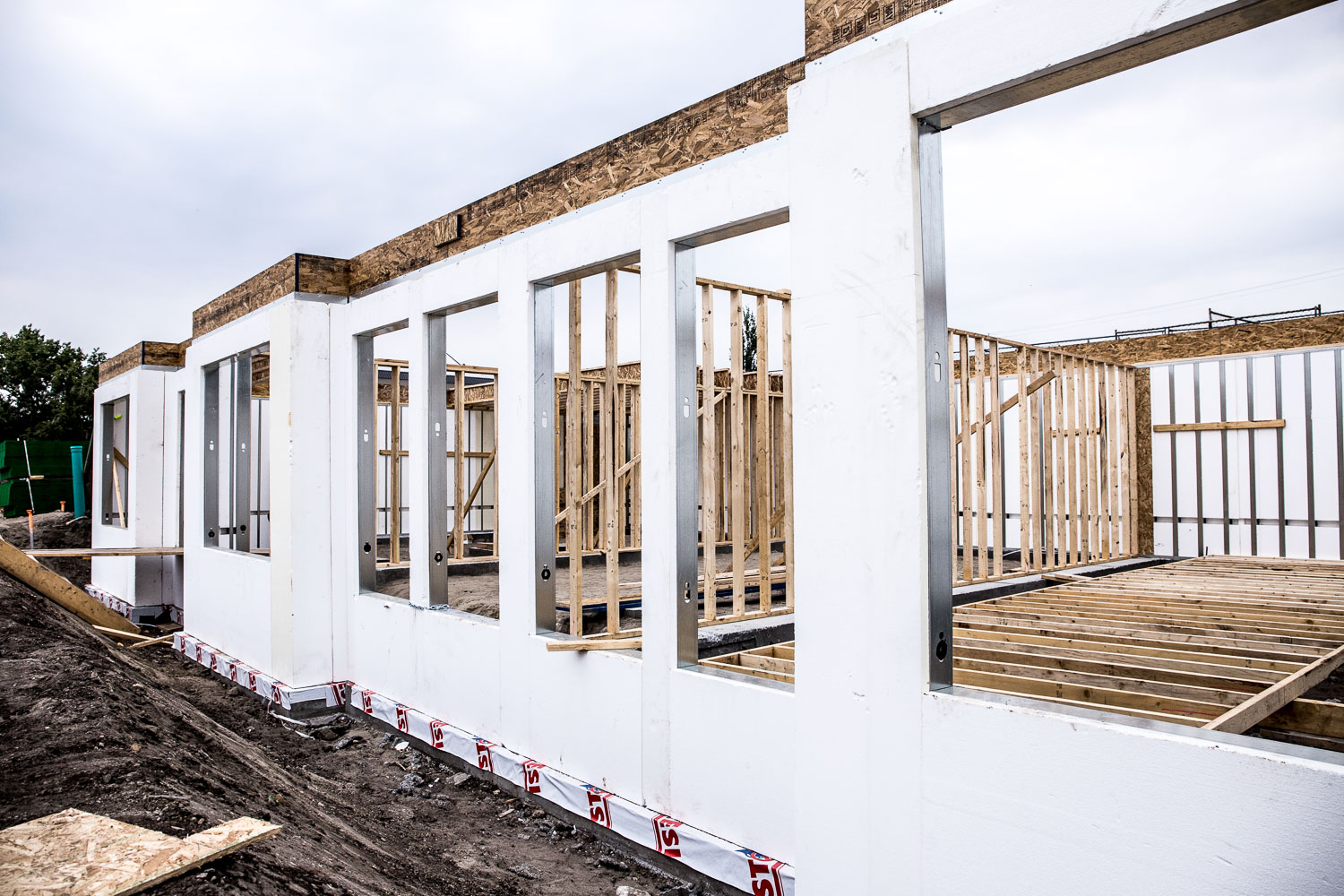 What We Do
Better materials, Better envelopes.
A Better future.
Quality is at the heart of SI Construction's business philosophy. Targeting a 100-year lifespan, our products combine long established and recognized materials with a new, innovative approach to design and installation to optimize every project we work on for ultimate sustainability.

Taking the time and care to understand your project's needs, we apply our experience and expertise to create the custom insulated envelope your project requires. At SICS, we engage in and commit to every project wholeheartedly as though your project is our only project, ensuring that you get the time and results you deserve.
Experience Is Priceless
We've been here – since the Beginning.
Since the original Polycore steel and EPS building product in 2003, our company founder has been developing and improving structural insulation systems through over 1200 insulated, energy-efficient building envelopes covering small additions to complete homes and commercial buildings.

Whether its a full envelope with no thermal bridging or modified components that drop thermal loss to the barest minimum for your structure, our innovative approach and active involvement throughout the project build gives you a superior advantage. Our products meet or exceed efficiency targets for LEEDS®, Green Globes®, BREEAM®, and others. On Greenbelt®, our no-concrete foundation and basement floor system together provide the single highest point count towards meeting gold and platinum efficiency design credits.

Faster. Easier. Better. Its just that simple.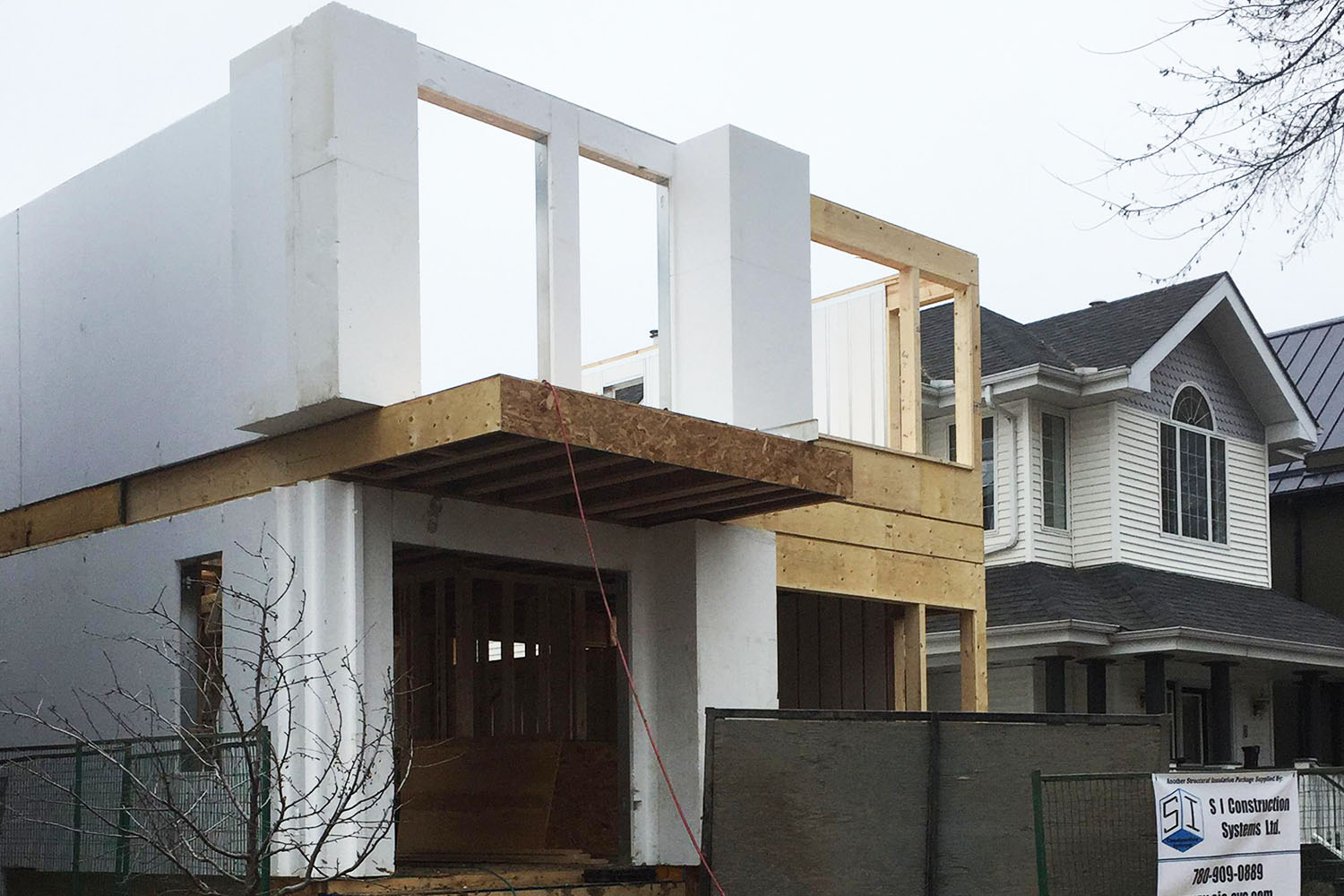 Time Lapse Install

See it with your own eyes, the pictures tell the story. From start to finish on their first time constructing an SIC project, an experienced framing crew of three workers took only nine hours to install a complete foundation package for a 2,200 square foot building. Our system arrives precut, is easy to handle, and requires only simple tools for installation. Additionally, our Install Advisor at your build site provides necessary direction to start and finish installation in the shortest time frame.

It's in the details

We know, from our experience, that every project has some aspects that require special attention. Our Advisors take care of those details – tall walls, step footings, box beams, internal columns, waterproofing, tight sites, truss loading, floor blocking, lintels, and more. Our team's knowledge and abilities ensure that every project is completed to the highest quality standards.

Performance History

Almost any contractor will say, "Yes, we do that", but at SIC Systems we really have. From basic foundations to full house envelopes, from roofing to no-concrete floors, and from cladding walls to walkouts, we have a long history of working on many project types. Plus, our experience will tell us if we should do it – if there's a better option, we'll let you know.